Main research themes and expertise of the Institute
From a comprehensive engineering perspective, we conduct research and studies in a wide range of energy fields in collaboration with industry, academia, and government.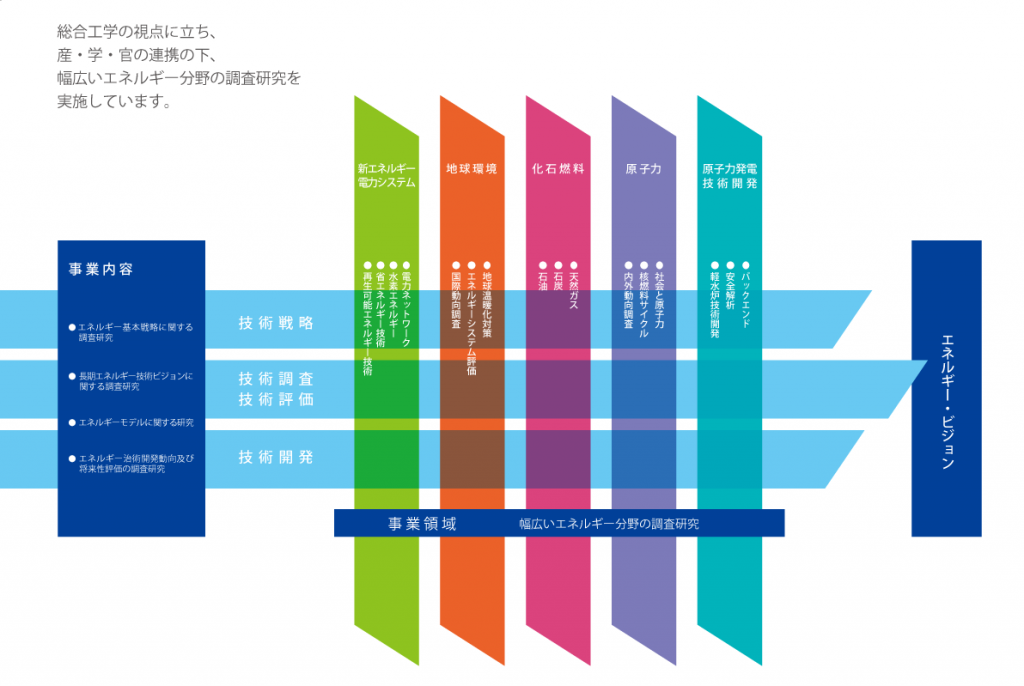 Activity Area
Surveys and research related to basic energy strategies.etc.
Research on domextic and international trends and evaluation of the future potential of energy technology
Implementation and support of energy technology development
Research and Studies in a wide range of energy fields
Role

1 Survey research, FS (system design and evaluation (economic and technical), development of practical application scenarios), demonstration testing
2 Coordination and overall coordination of PJs, (3) Presiding over field-specific study groups (as a platform for searching for seeds and proposing PJs)

Contracted projects from government agencies, independent administrative agencies, private companies, overseas research institutes, etc./Independent research with membership fee income
Establish a consortium with universities, business companies, research institutes, etc. for implementation.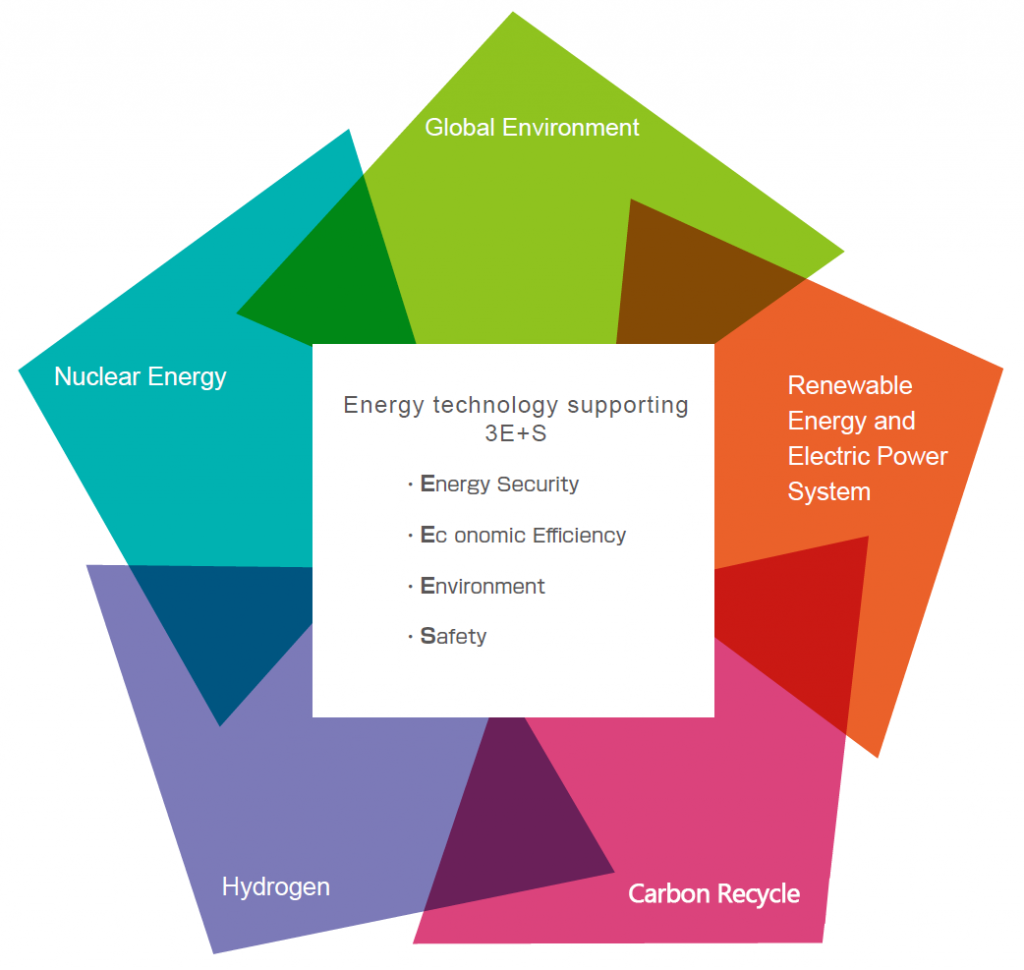 Energy Perspectives
We contribute to society by analyzing various energy fields, including the global environment, renewable electric power systems, carbon recycling, hydrogen, and nuclear power. We also present energy visions by evaluating the relationship between energy and society regarding energy supply and demand, global environment, various resources, and economics.
---
Analysis tools
IAE uses analysis tools such as GRAPE (global environment analysis system), SAMPSON (analysis code for severe accidents), etc. to conduct its assessments and analyses.